The Joy of Parenting Three Kids While Working From Home
Don't let them stick a fork in the toaster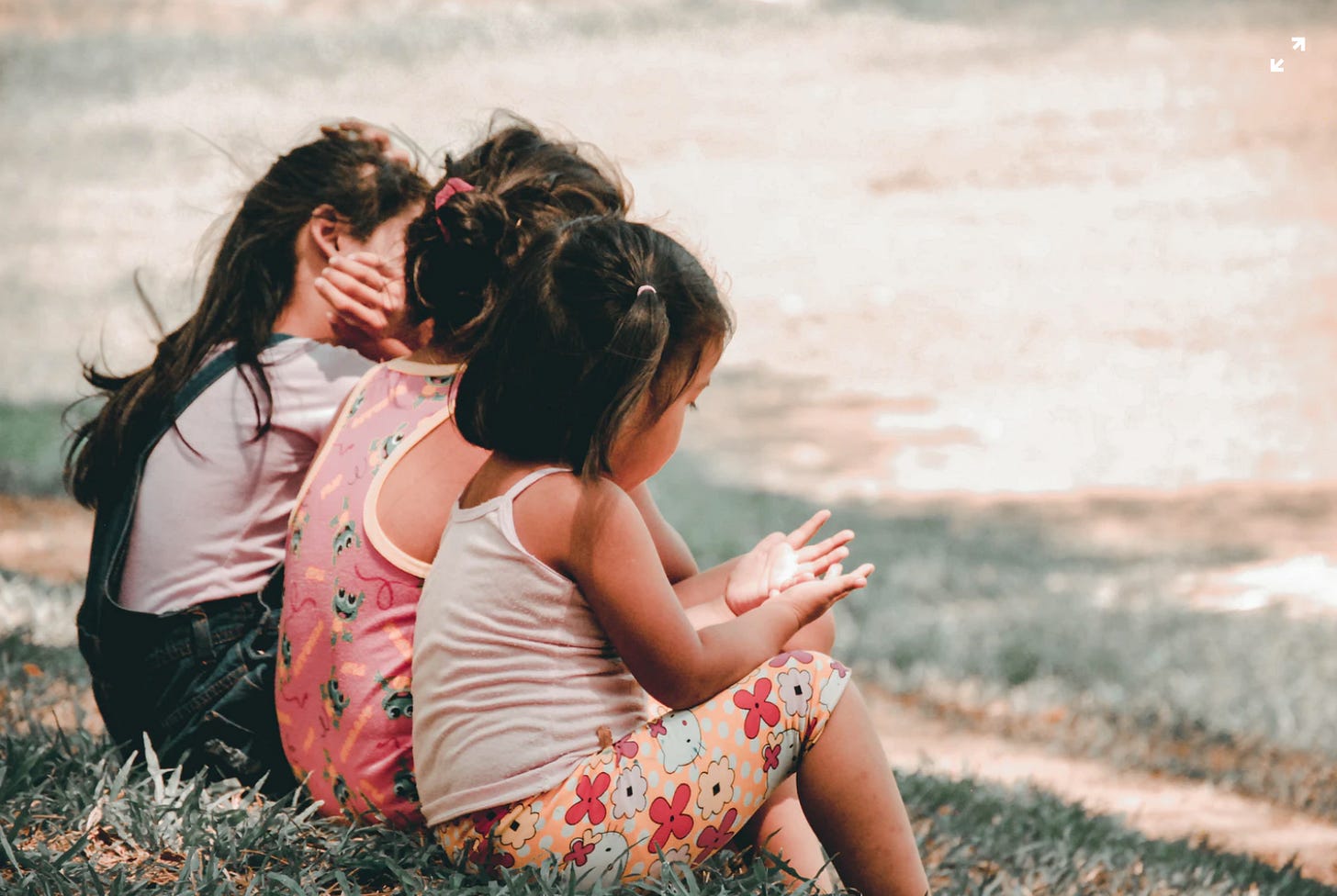 Hi there,
I've renamed The Blank Page newsletter to 100percent Unfinished.
You can expect weekly articles about thinking, working and living. I'll also share some interviews with other creatives and interesting articles I read recently.
If you enjoy the newsletter, please forward it on to a friend.
Now on with the show…
Bryan
---
My nine-year-old daughter wants me to extract burnt bread from the toaster without electrocuting myself. My fourteen-year-old son cares less for the merits of sticking a fork into a toaster and more for using up the last of the milk to make a smoothie. And baby is crying because he's eighteen-months old, hungry and that's his job.
It's a normal Tuesday in April, and I'm late for a video-conference where I'm supposed to present to a group of senior executives.
Marketing strategy reviews have a way of arriving right in the middle of breakfast. I didn't know who I was more frustrated with: the kids, myself or a faceless virus that's stripped away what 2020 was supposed to look like.
It wasn't always like this.
I've worked at home for years. I'm the guy who says it's a great way of accomplishing more than in a stuffy office. On a normal Tuesday, I wave the kids off to school and close the front door. I get to follow a routine free from office small talk, a five-minute wait to use a creaky coffee machine and a hot, sticky commute. I work without interruption.
And it's bliss.
But, there's nothing normal about parenting during a lockdown.
I know it's foolish to get frustrated with the kids. But, it's one thing to know something and quite another to accept it. I lock myself in the bathroom, look in the mirror and tell myself, "Their routines are gone too", "we're all in this together" and "Wow, you're going really grey."
They can't see their friends. School is closed. Football training is off. Dad has a work call.
So stop fighting with each other.
And put down the fork.
Five minutes later I'm back in the kitchen swearing at the toaster.
The Silence, It's Deafening
After they went to bed the other night, I sat enjoying the blissful silence. After 123.7 seconds, I picked up my phone and read a Zen blog I follow.
The author is far more together than I am. He presented me with this quote from American Tibetan Buddhist nun Pema Chödrön.
She says,
"When we resist change, it's called suffering. But when we can completely let go and not struggle against it, when we can embrace the groundlessness of our situation and relax into it's dynamic quality, that's called enlightenment."
I put down the book and considered all the ways I resist change. I don't want my day to look like this. I'd like to work for an hour or two without stopping. And what does a pint in a pub taste like?
"That's it," I declared. "I'm embracing groundlessness."
The dog looked up and farted.
It's easy to make proclamations when the house is quiet, the kids are in bed and you're not staring down the barrel of a marketing strategy review. I resolve to let go of my preconceptions for tomorrow.
Chödrön would be proud.
That means loosening my grip on the items on my to-do list for the day, for the month and even year. To embrace the situation is to accept what my real job is, what most people's real job is: to keep ourselves and family safe and healthy.
Finding Some semblance of a New Routine
My oldest son was born in 2006. I learnt a lesson about parenting the hard way a year or two ago. Kids respond well to structure. They don't like it when they don't know where you are, what time dinner is at and when they should get up or go to bed. They don't like it when you stay up till 3:00am playing Fallout and are too tired to get up the next morning.
A baby expects a bottle, a nap and to be picked up. They don't want much, but it can feel like a lot. A five-year-old starts school and thrives inside the confines of a regular day. Even a teenager needs to have boundaries to test themselves against.
A good day in 2020 now starts with the kids' routines. That serves as scaffolding around which I can erect the rest of the day.
That means getting up at set time (babies are good for this) and prompting the kids to work on one or two items from their homeschooling list. It means negotiating with a partner about who gets to work and when.
It means looking at my long to-do list and saying "I don't have time for that one" and "this one never made sense in the first place."
And it means unplugging the toaster before sticking anything steel inside.
---
What I'm Reading
Hollywood Embraces Recovery: How Industry Insiders Get and Stay Sober
Life's Work: An Interview with Jerry Seinfeld
This Week's Interview